Morgan
CH Woodley's Morgan Irish Rose
CH Aran Isles Haulaway Joe X CH Irish Rose Sarsfield Starlit Z
October 20, 2002 – January 27, 2014
"As a well-spent day brings happy sleep, so life well used brings happy death"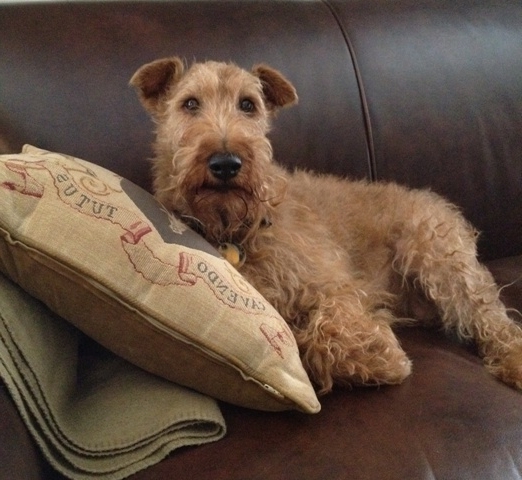 Sitting on the sofa enables Morgan to view the house.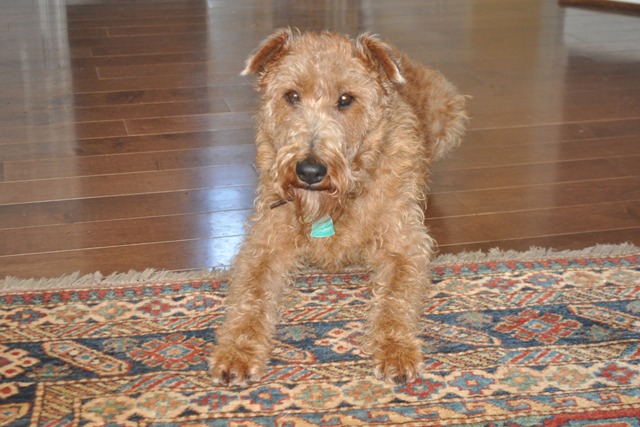 Morgan is the elder dog at the Kennel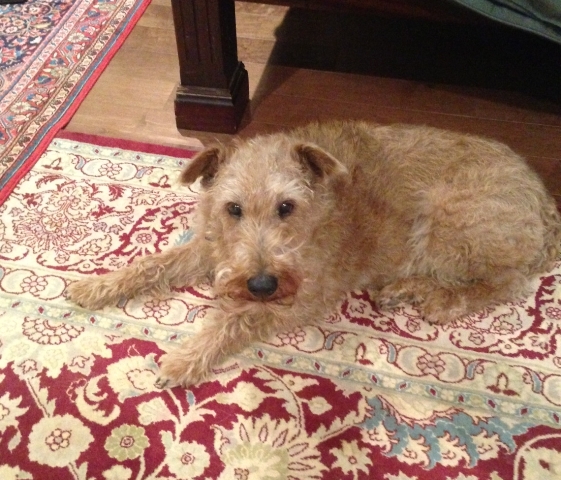 Guarding the bedroom against all intruders.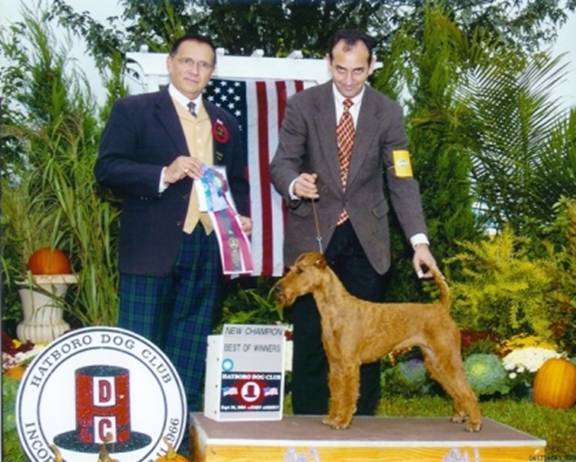 Morgan earned her Championship under Thomas D. Parrotti on September 20, 2004 by taking a major and Best of Winners at the Hatboro Dog Club show, part of the Montgomery weekend.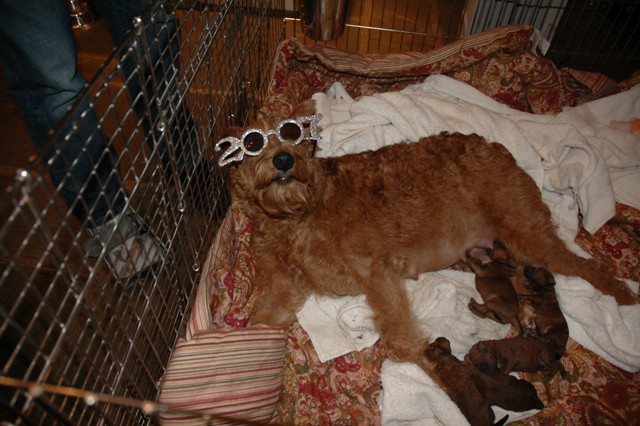 Morgan with her puppies wishing everyone a happy 2007 at midnight!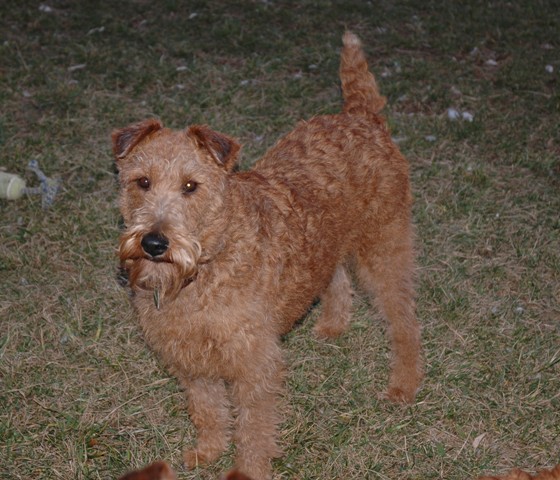 Morgan finding something to look at or is she just practicing her old show stance in the yard?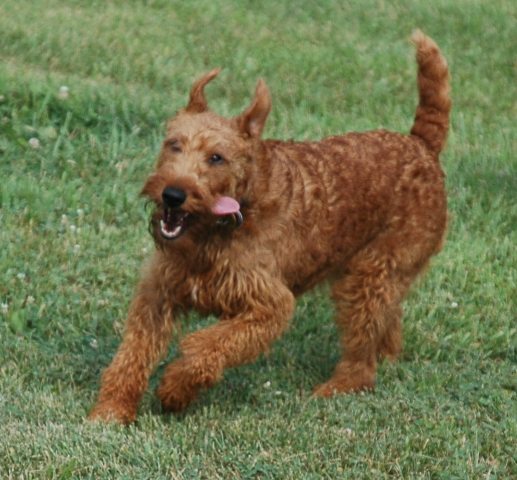 With a very long, coat, Morgan is out for a enjoying her time in the field.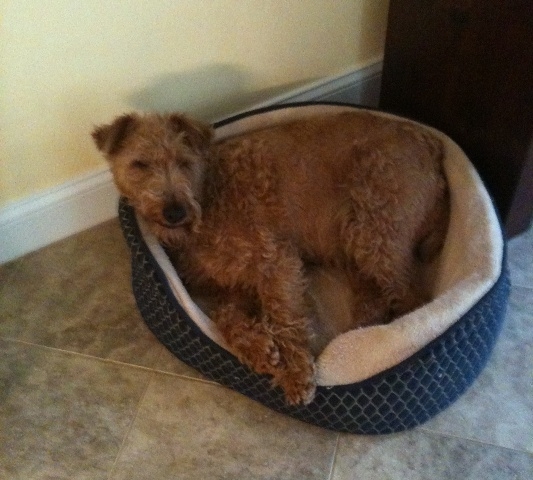 Relaxing in the Morning Room, Morgan loves to curl up in her bed.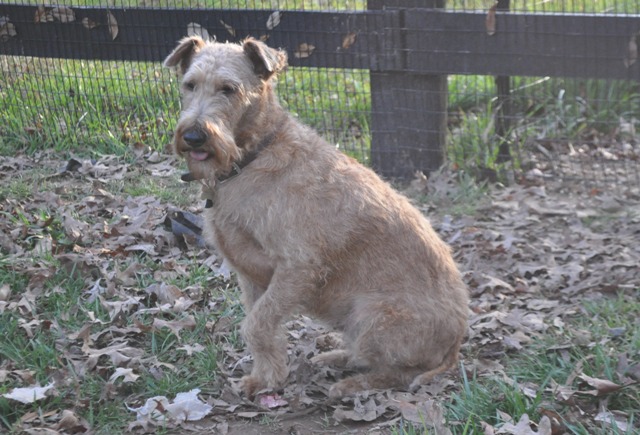 Morgan, the Matron of the Kennel, watching over the yard on a great afternoon.