Chardonnay
Woodley's Vintage Chardonnay
CH Redoaks Rapidfire by Fleet St X CH Woodley's Pinch Me Clover
November 11, 2006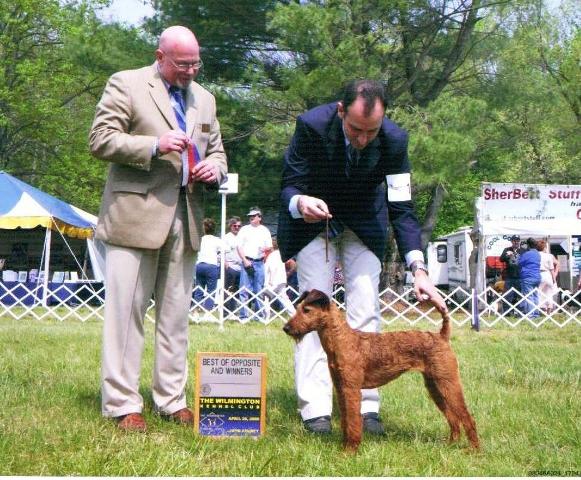 A nice Spring win for Chardonnay at the 2008 Wilmington Kennel Club show.
Chardonnay decided she really wanted to be an only dog so she now resides in the beautiful Virginia countryside.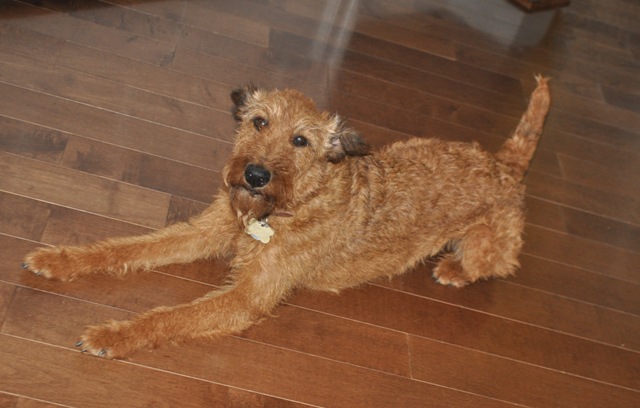 Chardy guarding the house before moving to her new home.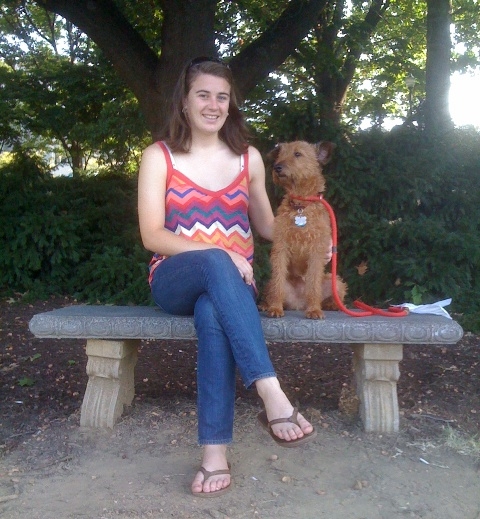 Enjoying life with her best friend.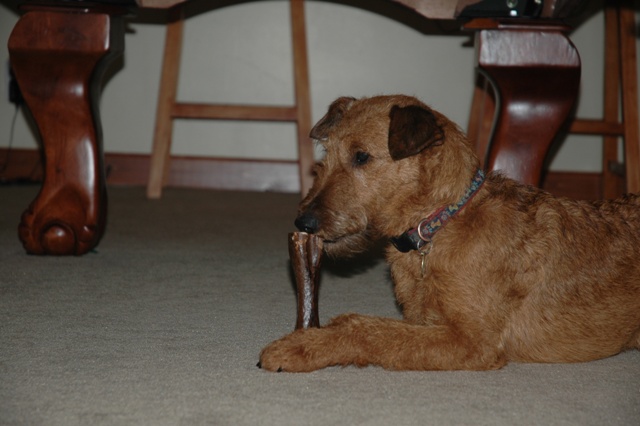 Eating a yummy bone.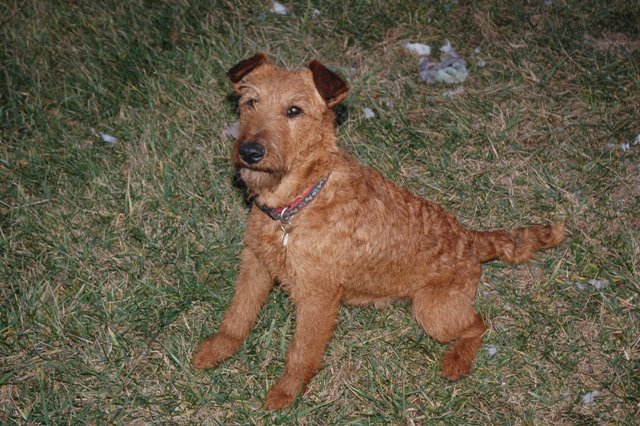 Looking like the beauty princesses she is.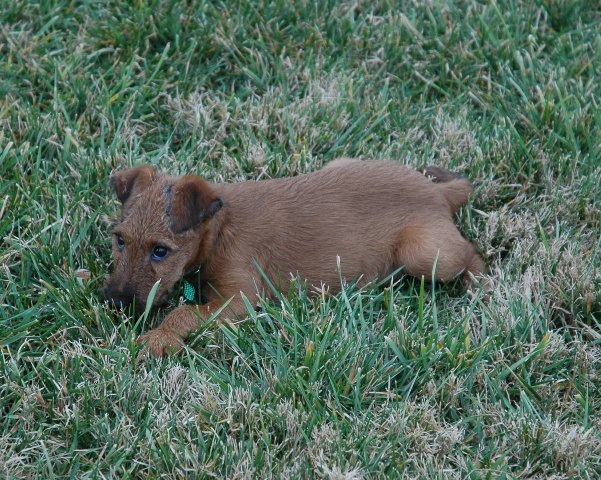 Chardonnay having fun in the yard at 3 months.