Clover Puppies 2006
Clover was bred to CH Redoaks Rapidfire by Fleet Street (Roger) and delivered 4 puppies on November 11, 2006. The morning started at 5:10 with Clover deciding it was time to do some heavy panting and early nesting on the bed. So, down to the kitchen we went and into the whelping pen. Burgundy was the first born at 10:17AM, he weighted 8.1oz, then came the first girl, Annie, at 11:15AM weighing 6.3oz. Chardonnay decided to make it 2 girls at 2:40PM, weighing a fiesty 5 oz. After an emergency C-section at 8:30PM, Kristal decided to make it 2 boys and 2 girls. He was the largest at 9.5 oz. and really gave a scare during his fight for life.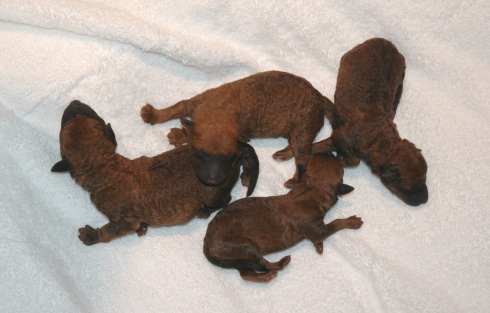 Here they all are, starting on the left is Burgundy, Kristal and Annie with Chardonnay underneath them.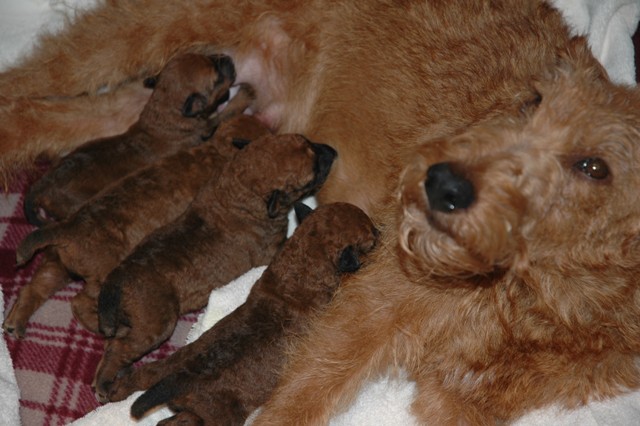 Here is the gang feeding from Mommy at week 1.
A slight size difference between Kristal and Chardonnay at 2 weeks old.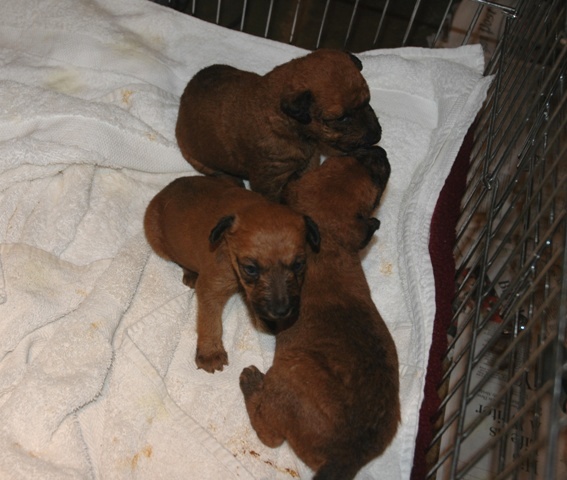 Week 3 and see them grow.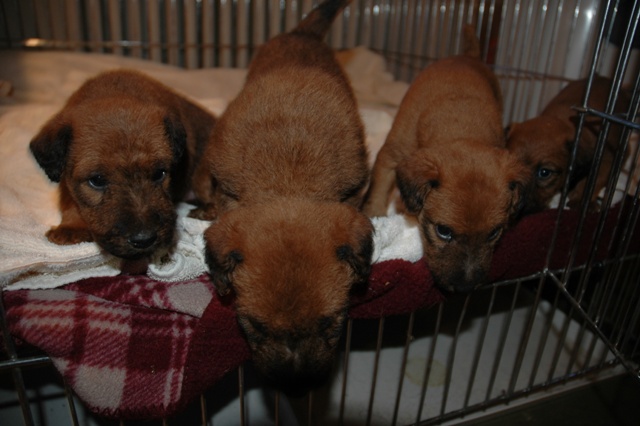 Escape from the pen…week 4.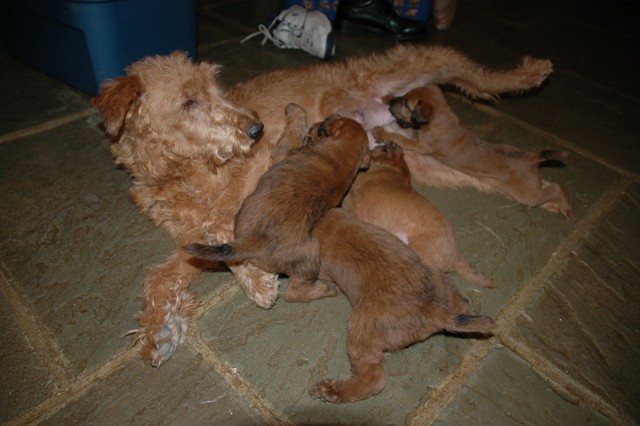 Week 5 brings them to the end of feeding from Mommy Clover.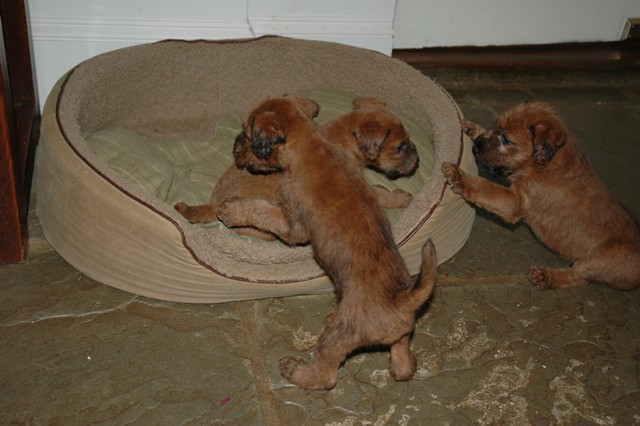 Playing around the kitchen in week 6.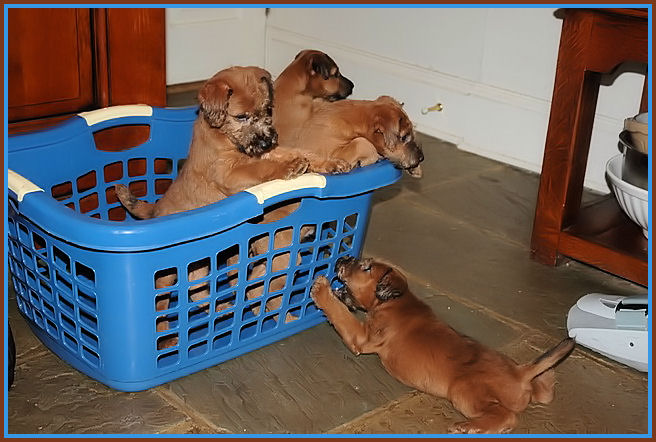 Week 7 and they love to play with their basket.