Kaisie
CH Woodley's Mighty Kaisie On Parade
GCH Woodley's Oh! Shea Can You See X CH Woodley's Autumn Oh! Falling Leaves
March 20, 2012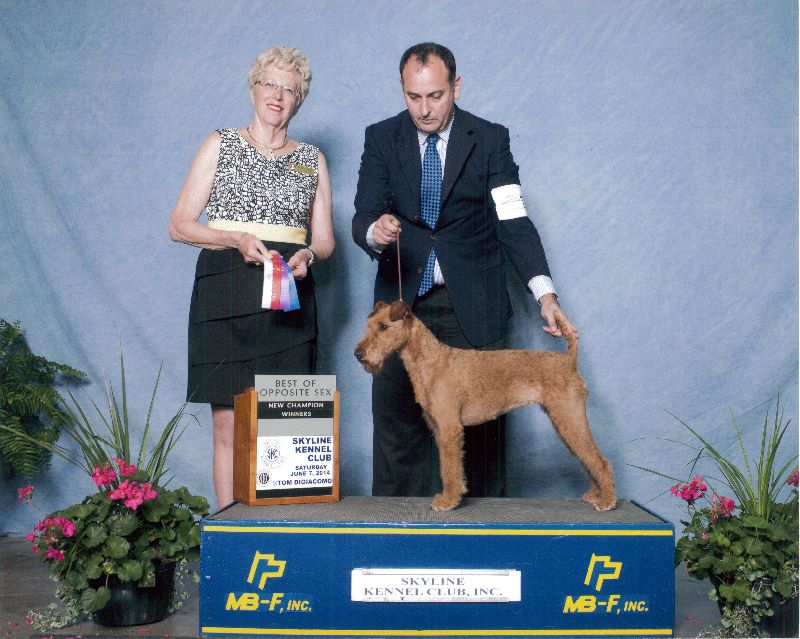 Kaisie winning her Championship on Saturday, June 7, 2014 at the Skyline Kennel Club show, thanks to Judge Candace Way.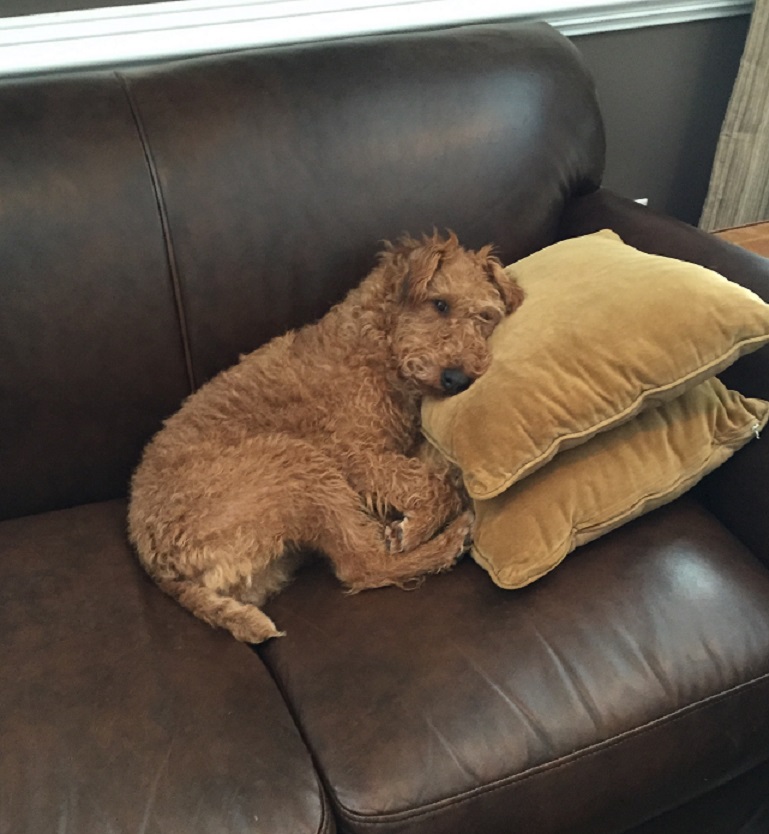 Enjoying a little nap on the sofa, of course her head has to be on the pillows.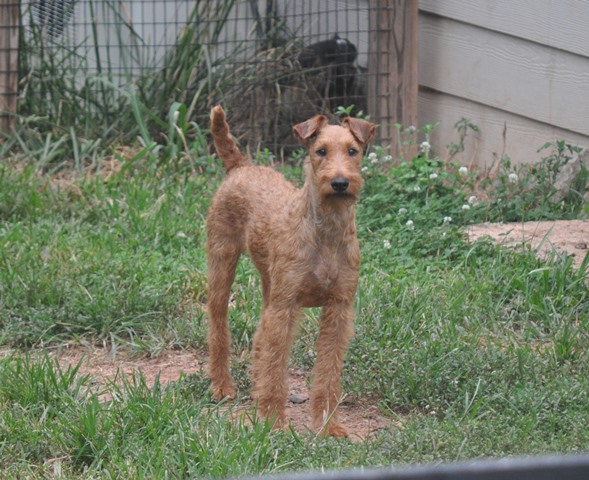 Kaisie paying attention in the backyard, July 2013.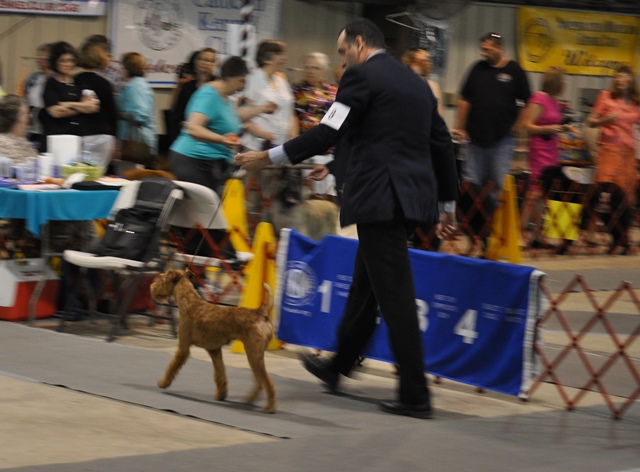 Kaisie at work, July 2013.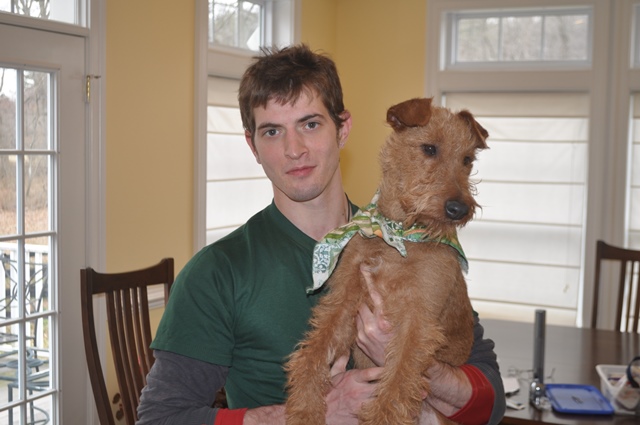 Rien and Kaisie celebrating St. Patrick's Day 2013.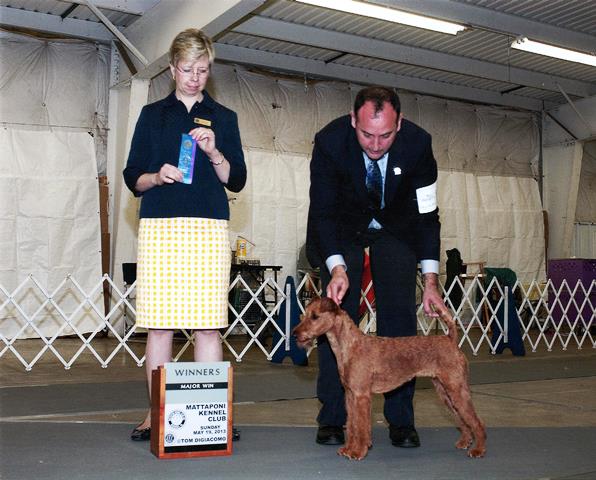 Kaisie winning her second major under Judge Rosalind Kramer at Mattaponi Kennel Club in Manassas, VA.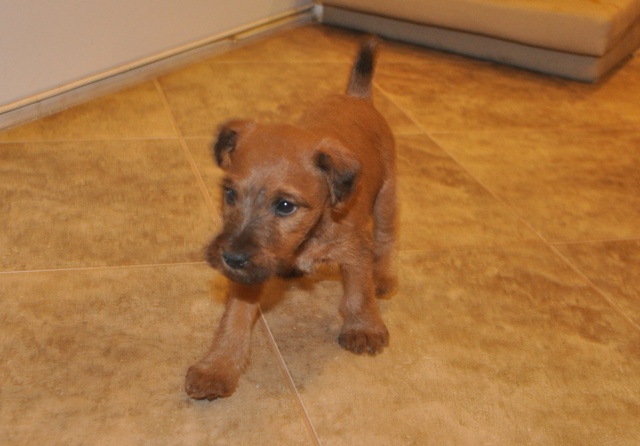 As a 5 week old, playing in the kitchen.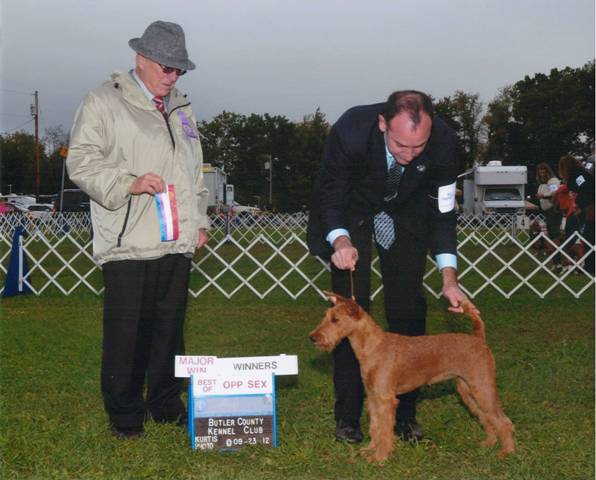 Getting her first points, a 3 point major at Butler, PA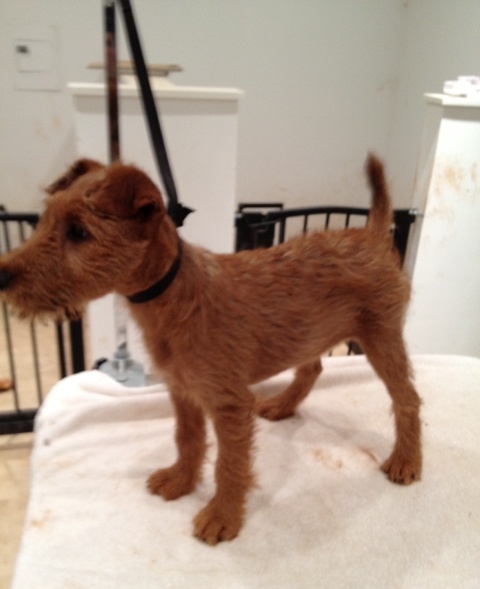 On the grooming table prior to her first hair cut, and not too happy about it.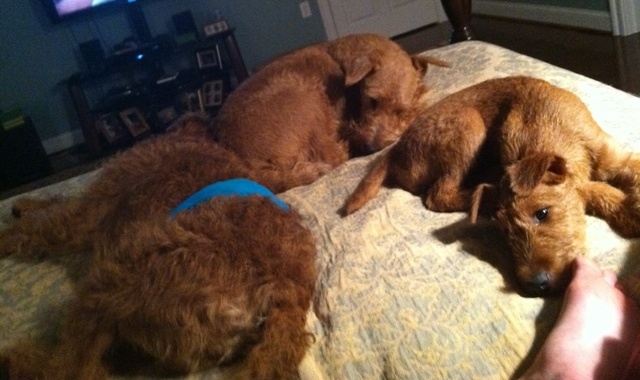 The happy family sleeping on the bed togeher, well 2 of the 3 are sleeping…..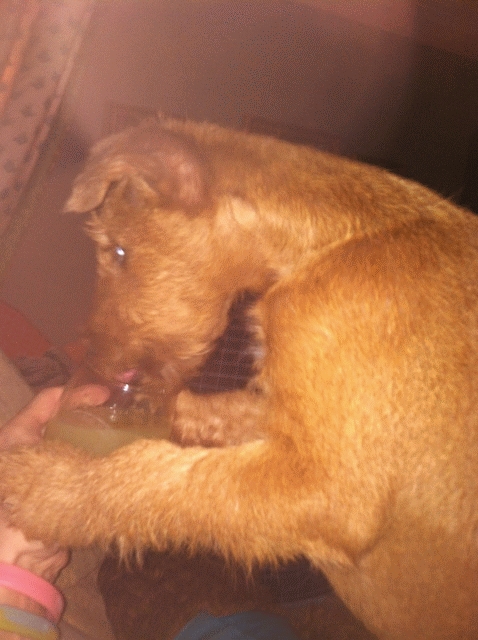 Proving that she really is an Irish lass.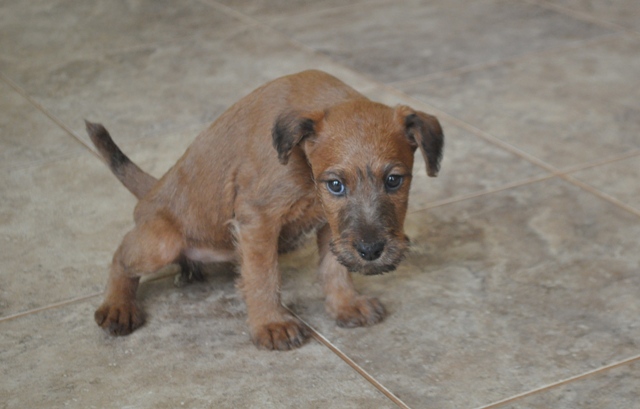 At 6 weeks she found that going inside is a great way to get attention.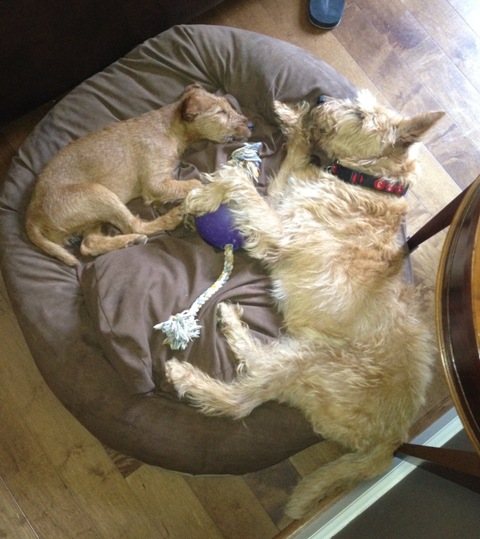 Sleeping with her Great, Great Grandfather Bailee on his special bed, note that he typically doesn't like puppies but obviously has made an exception for Kaisie!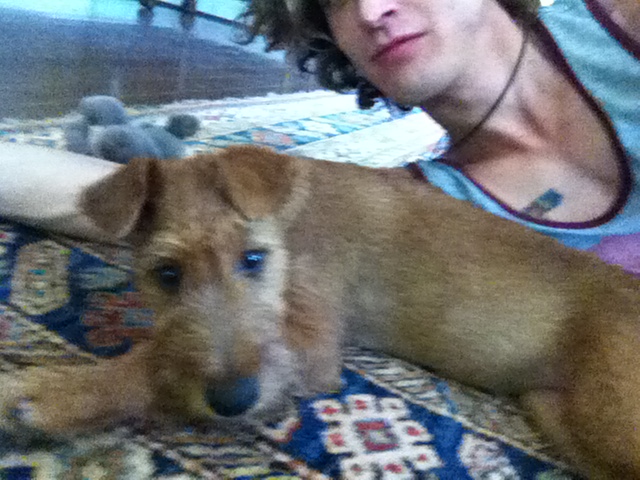 Having a romp with Rien.