Kaisie Puppies 2017 – Birth
The puppies were born on Tuesday, January 31, 2017 via C-section.  2 Boys and 1 Girl.  After getting through a hectic day , all the puppies and Mommy Kaisie are doing well.  Their Kennel names are: Winston Churchill, Alexander the Great and Cleopatra – Queen of Egypt.

Feeding time is so much fun!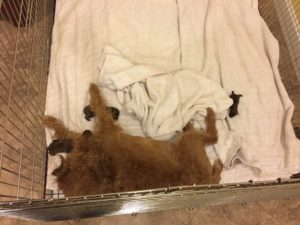 Cleopatra taking a tour of her kingdom!